Product Creation
Strength of SHIONO
We create and produce Pharmaceuticals, Quasi-drugs, Health function foods,
and Supplements from scratch based on the perspective of customer.
Our OEM (OEM), ODM (Planned Development) and Product Creation businesses for Pharmaceuticals, Quasi-drugs, and Health function foods range from new entrants to customers who already sell products in the market.

"I would like to create an original medicinal product (or quasi-drug)"
"I would like to create original specified health products (special health, functional, nutritional function)"
"We would like to start with original health food products"
"Can we improve our supplements easier to drink and less expensive?"

We respond to the various demands of our customers and provide them with meticulous support to help them create their own products.
We shape our customers' desire.
No matter what you don't know about product creation, it's all right.
Our specialized staff not only produce products, but also provide a wide range of services that satisfy customers, from concept planning to product planning, formulation development, production, and business licensing procedures to sales techniques and regulatory consulting.
※ "Pharmaceuticals" in this page refers to OTC drugs (Category 1, Category 2, and Category 3).
We provide detailed support for Pharmaceuticals, Quasi-drugs, and Health functional foods,
from original product creation to sales support.
For product planning, development, prescription design, etc., we provide thorough support
for customer-oriented product creation to satisfy the customers.
Small lot production is also available upon customer request.
We correspond to a wide range of product manufacturing, from Pharmaceuticals and Quasi-drugs,
to Health functional foods and supplements.
In addition to making new products, we can also review and improve existing products in the market.
Product development flow
1
Interview meeting
We hold discussions on a wide range of topics while listening to a variety of opinions and requests, including the concept of "products that customers want to create," "product composition", "feeling of use," "content," "production volume," "budget," and various questions regarding other Pharmaceuticals, Quasi-drugs, and Health function foods.We work with our customers to devise product stories tailored to sales strategies and targets, and work to create specific products.
Please feel free to tell us about your thoughts on the products.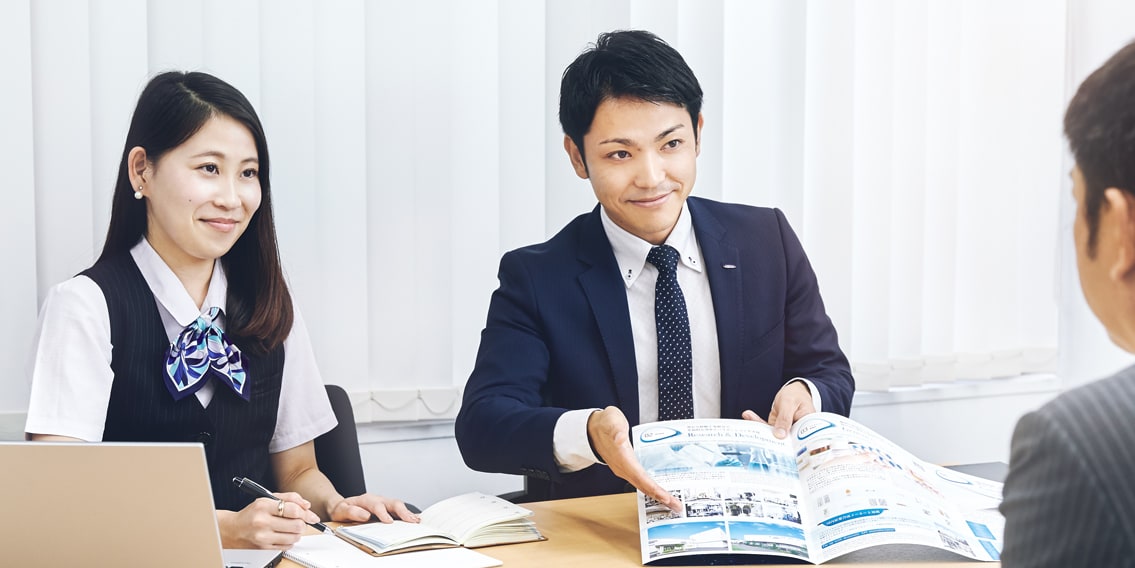 2
Product & Story Planning
Based on the information gathered through the interviews, we identify customer needs and the surrounding environment, plan and propose product plans in line with customer needs.
We procure and sell APIs from all over the world, and based on our knowledge and experience gained from our experience with a large number of Generic Pharmaceutical products, we make entire planning from zero.
Professional staff can create ideas, formulate plans from various angles, and provide support to create product images and stories.Please be assured that there is no expertise in commercializing the product, such as proposing the name of the product, preparing manuscripts, investigating trademarks, or checking for labeling, in addition to the product image.

There are many regulations and patents in the environment surrounding Pharmaceuticals, Quasi-drugs, and Health function foods.Unaware of this can lead to unexpected accidents if product development is promoted.We have established a dedicated department to respond to a variety of cases, and are striving to propose and provide safe products that are safe and secure.
3
Research & Development
In addition to ingredients that are based on customer needs, we carefully select ingredients that are advanced but safe and secure. Furthermore, we offer products that are easy to take, feel effective, taste, coloring, and fragrance. Our specialist R & D staff with extensive experience propose original products, and conduct testing of product stability, safety, and compatibility with containers.
The environment surrounding Pharmaceuticals, Quasi-drugs, and Health function foods includes many regulations and patents.
Our Legal & Intellectual Property Department, which possesses a wealth of knowledge and information about patents in each country, enables us to conduct original research and development that avoids risks without infringing the patents of other companies.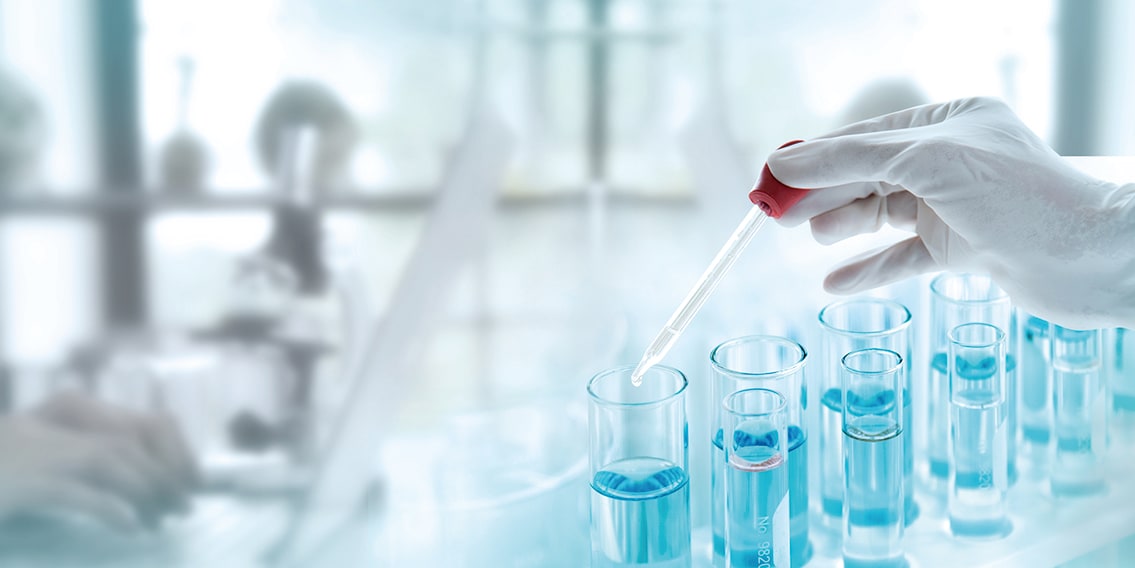 4
Licensing & Regulatory procedures
In addition to Pharmaceutical products, sales of products require the acquisition of various business licenses.
Once the content of the product and the marketing strategies have been decided, we identify and determine the necessary business licenses and approvals in response to customer requests, prepare the submission documents, and apply them to obtain certification from the relevant ministries and agencies.
Please be reassured that specialist staff who have long experience in the pharmaceutical process of ethical drugs will provide prompt and accurate services and support until approval and licensing are obtained.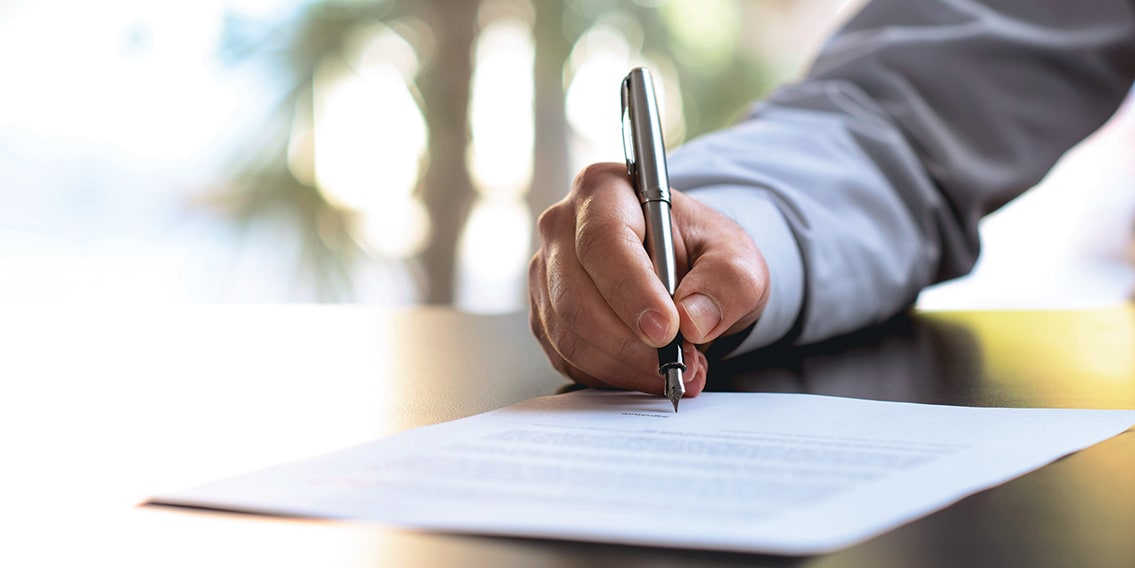 5
Packaging design
The packaging design of product boxes and containers not only determines the first impression of the product as a face, but also plays a very important role for the product in protecting the product's contents while increasing recognition.
We propose a variety of designs that are tailored to the product image and marketing strategy of our customers.
In addition to the design image, we will consider the material, texture, compatibility with the contents, barrier properties, ease of use, protection, and transport, and we propose a design for a functional and safe package and container.
We carefully review and comply with the Pharmaceutical Affairs Law and the Prize Labeling Law for the content displayed on the product package.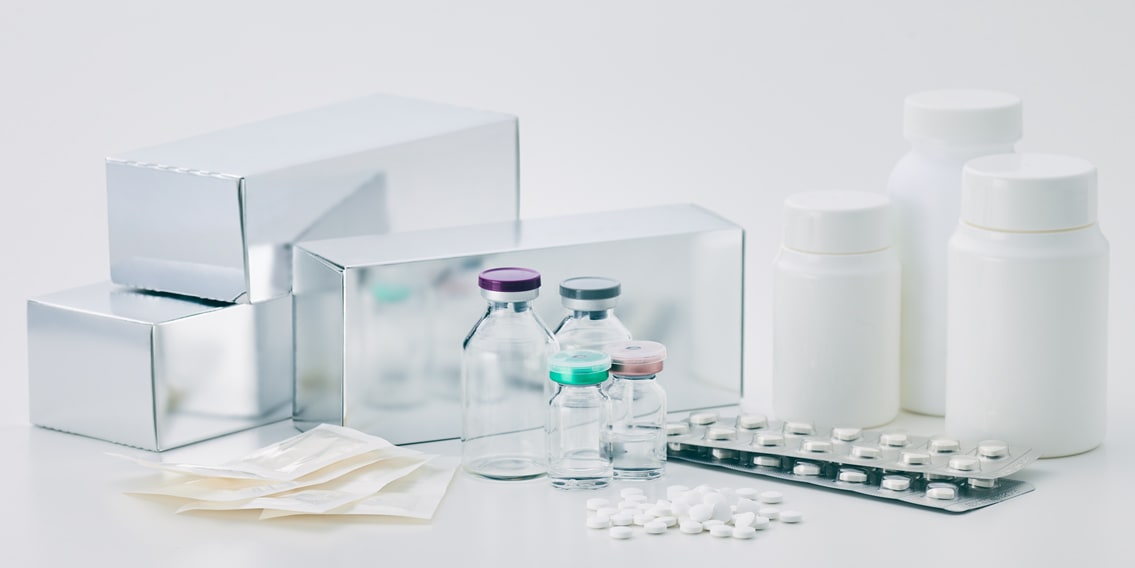 6
Manufacturing and Product delivery
We select appropriate manufacturing sites, such as GMP-certified factories, that suit our customers' products, and manufacture products under a strict quality assurance system by skilled production staff backed by extensive experience and achievements, and deliver products of reliable quality to our customers.
In addition, it is possible to select and adjust various production lines to propose rational production, such as dealing with small lot production of many varieties and reducing costs due to mass production.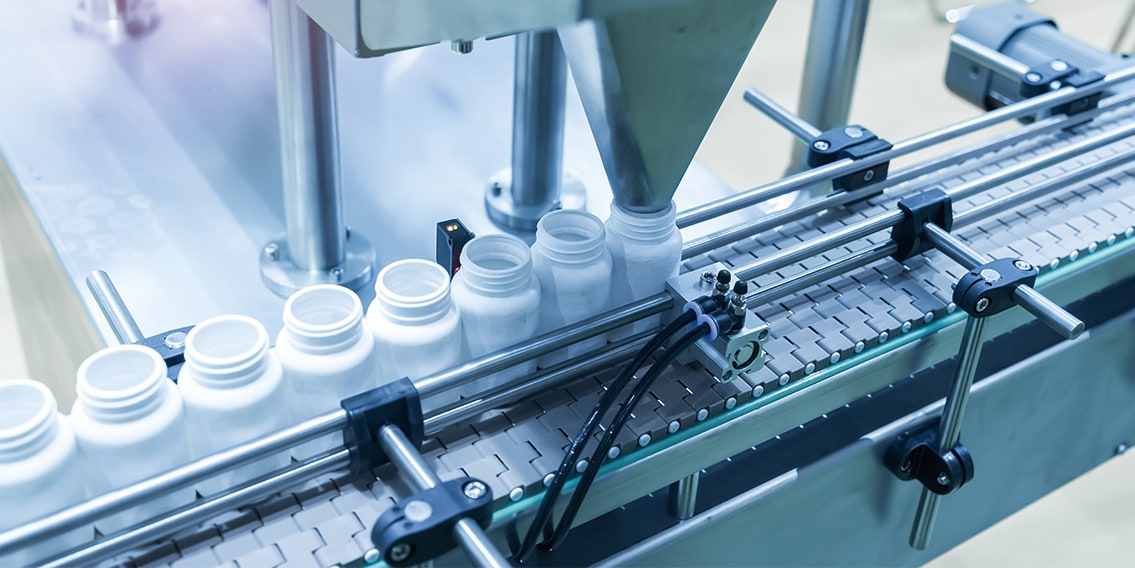 7
Follow-up
Our support will continue even after delivery.
When a new product is launched, we not only provide sales support that leads to sales promotion from various perspectives, such as proposals for sales promotion tools and campaigns, but also provide a wide range of follow-up services, such as proposals for new products or renewals, depending on the market response, progress, and inventory status after the product has been released.
One of our features is a one-stop service that can meet everything from the realization of your needs to follow-up.