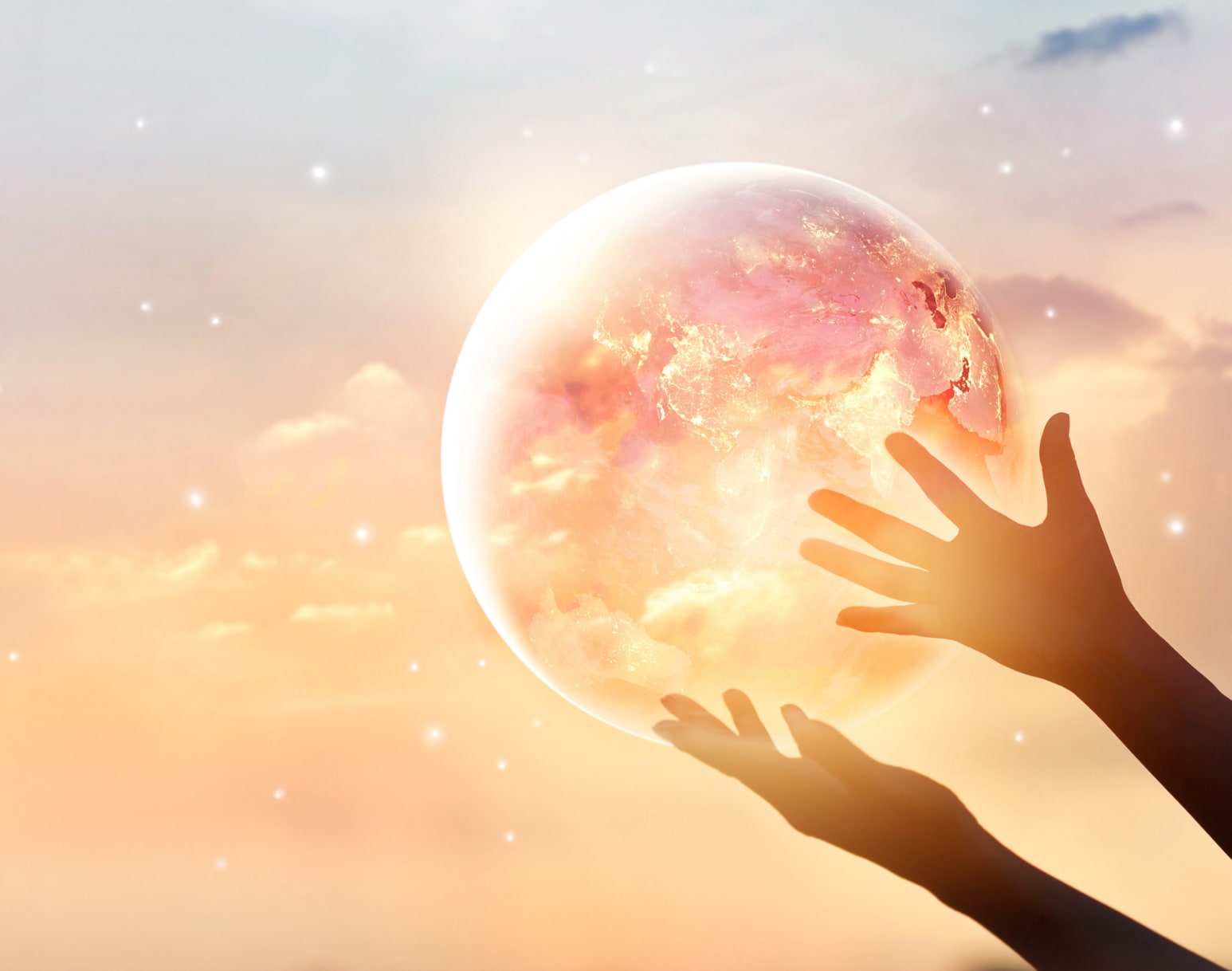 Reliable supply of high quality APIs from around the world.
Shiono Chemical is involved in carefully selecting active pharmaceutical ingredients (APIs) from Japan and abroad, with accumulated experience as a trading company specializing in APIs and backed by a credible quality standard.
We provide a steady supply of products to pharmaceutical manufacturers in Japan including ourselves.
In addition to working out the quality control standards with each API manufacturer, and ensuring that we maintain traceability and a reliable supply, we perform on-site GMP inspection and quality testing of APIs depending on the destination for delivery.
We research, develop and supply globally competitive APIs, and offer comprehensive support for the manufacture of through to marketing strategies for generic pharmaceuticals, based upon our wealth of knowledge and experience, while ensuring that products meet the strict standards both domestically and internationally.
Importation and Reliable Supply
Receiving a reliable supply of APIs — not only within Japan, but from all over the world.
We provide pharmaceutical manufacturers in Japan with various kinds of APIs imported from the major manufacturers in each country.
We handle more than 200 types of APIs from 16 different countries within our global network.
Since the time of our founding, we have valued building relationships with manufacturers.
We provide high-quality APIs and services based on reliable information, innovative ideas, and innovations born from those relationships.
We promise to continue to give customers absolute satisfaction!!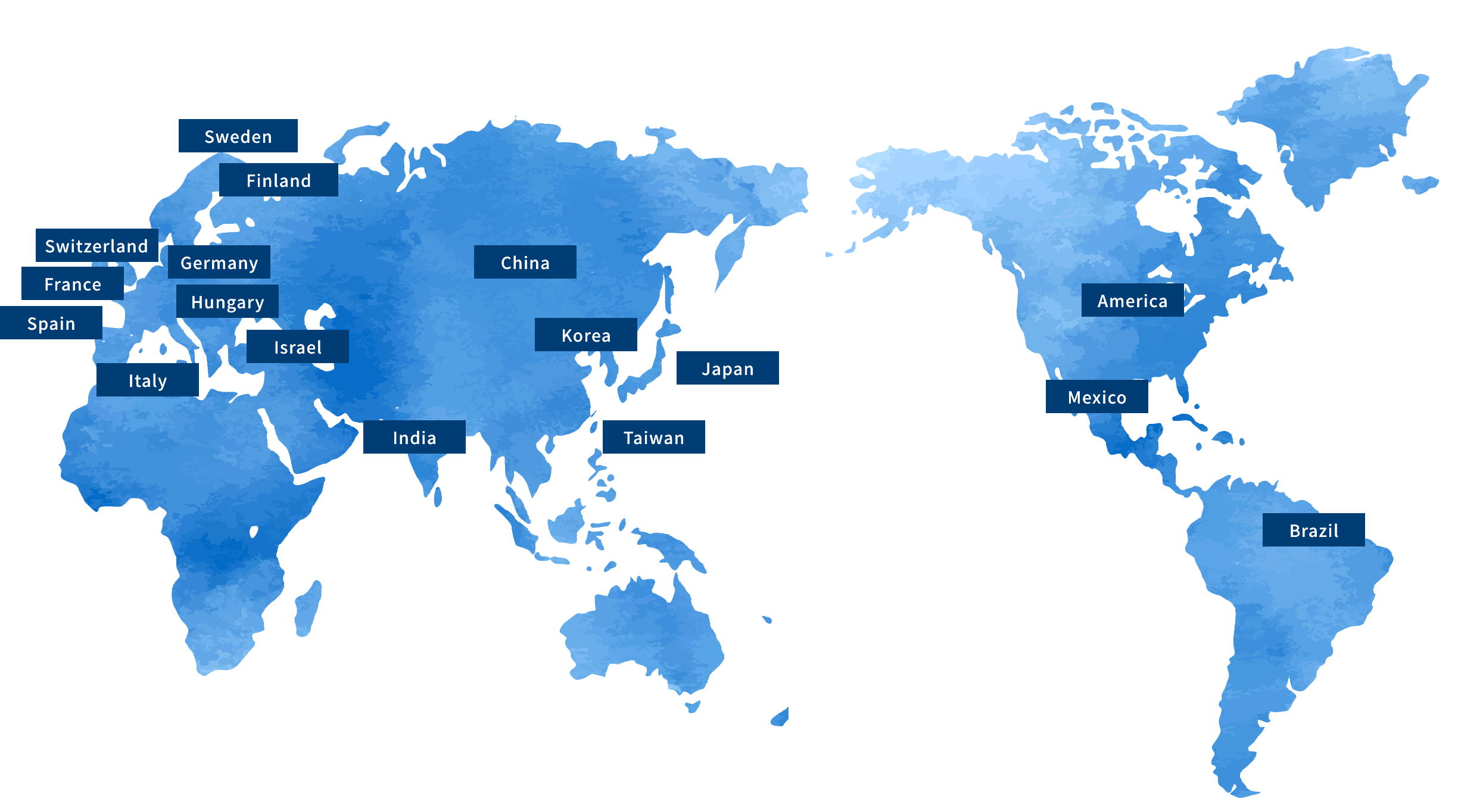 Development and Custom Synthesis
Creating API/intermediate products with our superior information-gathering and technological capabilities.
Development items are selected based on the information that has been collected leveraging our trading company functionality, and on the results of high-quality patent searches.
We develop and provide APIs that meet the needs of our customers using the built-up experience we have in planning, developing and manufacturing generic pharmaceutical products.
In addition to our unique supply chain centered on overseas sources, we focus on the domestic production of APIs and intermediates too, so that we can provide high-quality products.
This is the 3-floor GMP plant which was completed in April 2011 and has a total floor space of 962.9 ㎡. The production area of the 5-layered structure includes glass-lined and stainless steel reactors, which can work together with other reactors located on the left, right, top and bottom, enabling multi-purpose production.
Final API products are manufactured under a thorough air-conditioning system in a class 100,000 clean area with two crystallizers and various kinds of filtration equipment.
The drying chamber, pulverization chamber, and filling chamber each have two systems and the entire process through to packing is implemented under a strict management system.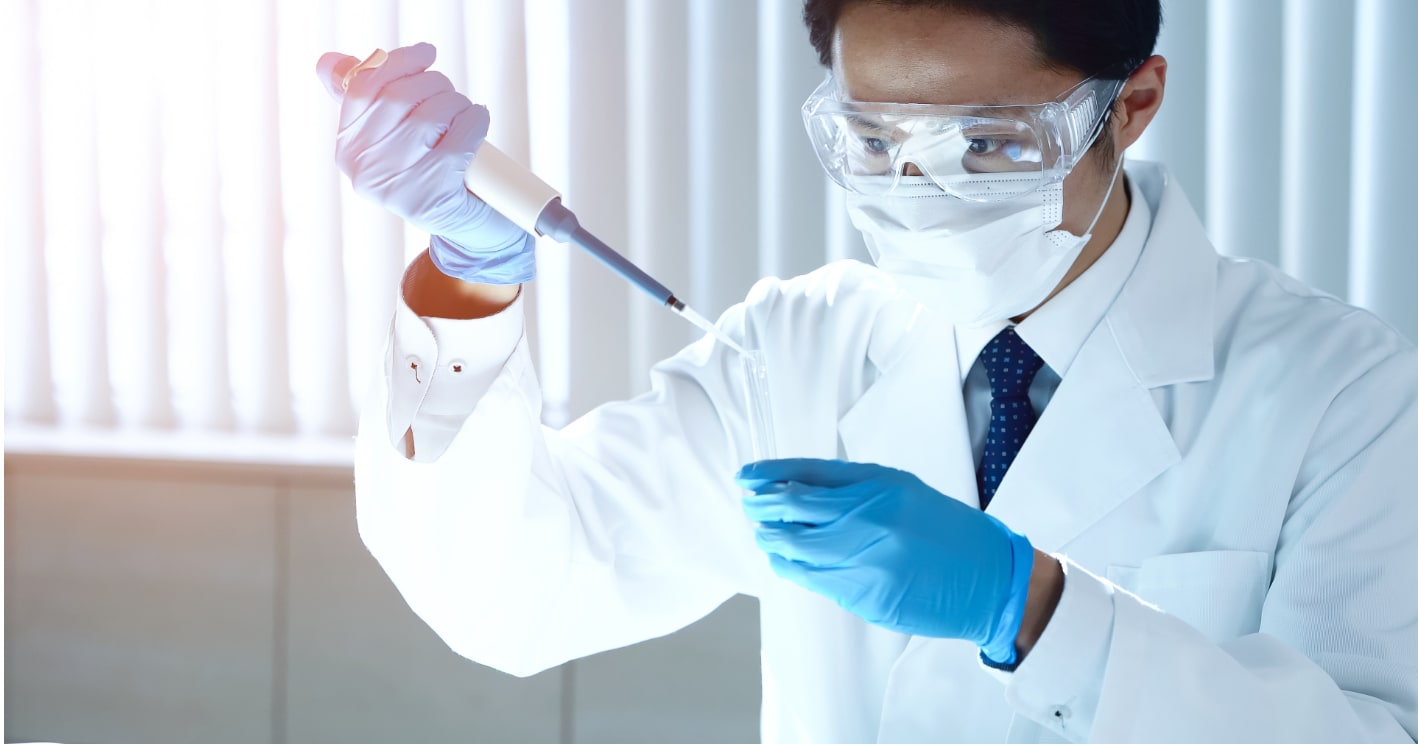 Quality and Support
Strict quality standards and a reliable support system
Pharmaceutical products help to keep many people healthy and also save lives.
With its highest priority being on delivering safe and reliable products to patients, Shiono Chemical offers high quality APIs and intermediates that have passed the strict quality standards here in Japan and abroad, and has thoroughgoing quality control and quality assurance systems in place at its Takasaki Factory, which is provided with a wide variety of testing equipment.
Furthermore, we provide support for having pharmaceutical manufacturing sites approved, conduct the planning and data acquisition for specification testing methods, assist with registration of and inquiries about API master files (MFs), and handle GMP compliance inspections ourselves, that are necessary to receive approvals and licensing. This comprehensive support system, from development until after the product goes on the market, has become highly regarded.
API Business Cycle
| | |
| --- | --- |
| Selection of products to be developed | We select the products to be developed, period of time, etc. based on patent search and market information. |
| Investigation of API manufacturers | We gather information required for development and manufacturing, and investigate the sourcing of qualified API manufacturers. We also visit the plants of API manufacturers and conduct field research. |
| Decision on API manufacturers after thorough investigation | We narrow down API manufacturers from various aspects such as cost and quality, GMP compliance, possibility of patent infringement, response, and information from sales offices. We then decide upon the final API manufacturer by conducting thorough investigation and inspection. |
| Introduction of API manufacturers to clients | We provide samples of developed products, set specifications (drafts), and prepare quality tests, patent outlooks, etc. In response to client demands, we also provide development materials and related impurities and assist clients in drug product reviews. |
| Preparation of approval applications | We register MFs, initiate applications and registrations such as those for foreign manufacturer accreditation, and gather the information and various materials required for approval applications. |
| Support for processes ranging from handling inquiries to obtaining approval | On behalf of our clients, we can supplement required data, answer inquiries from the authorities on APIs and handle GMP compliance inspections concerning APIs. |
| Prior consultation with pioneering companies | As a trading company, we consult with pioneering companies regarding API patents. |
| Delivery of APIs and | We ensure the stable supply of APIs, prepare samples, standards and impurities for quality assessment, regularly review market pricing, and share quality information with clients and API manufacturers. |